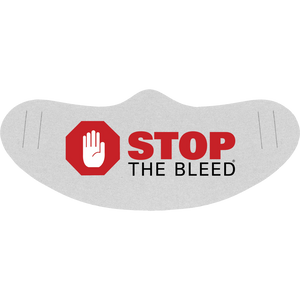 This one-piece , Adult face mask is cozy and breathable.
Made from 8 oz heavy fleece material, and provides a more protective barrier.
Note: One size fits most Adults
Masks are about 15.5"w x 6.0"h  with 2 sets of slits for slipping over the ears.
Very adjustable. Easy to add slits for adjustable fit.
No uncomfortable elastic to rub